READING TIME: Less than 2 mins
Category: Business
How to market like Steve Jobs
Hi everyone! It's great to have you here for another exciting edition of our newsletter. Welcome to the 234 new visual learners who joined us this week! I'm thrilled to have you here and can't wait to help you with actionable insights. Appreciate you for spending time to read this issue!
At the end of this issue, you'll also get a hyper-visual copy of "The Visual Economy Report 2023". Don't forget to download and read it!
Our last issue was we discussed about the 7 bad habits you didn't know were bad, if you haven't read it yet, you can find it here.

Steve Jobs was a master storyteller and he used this skill to market products like no one else. He knew how to captivate an audience, create excitement and inspire them with his vision.

He believed that if he could get people to share his enthusiasm, then they would be more likely to buy into his vision.
If you want to market like Steve Jobs, you need to be a great storyteller. You need to understand your audience, create a compelling narrative and use your passion to inspire others. You need to be willing to take risks, be creative and think outside the box.

Are you curious to learn how to market like Steve Jobs? Let's jump right in!

Focus on the Story

If I had to give just one actionable advice for someone who wants to market like Steve Jobs, it would be to focus on the story.

Make sure that your marketing efforts are centered around a compelling narrative that your audience can relate to.

Start with a relatable problem, build up to the solution, and weave a story around your product.

A great story will capture people's attention and help you to connect with them on an emotional level, which is crucial for effective marketing.
Before you go, I would like to say thank you to Chris Donnelly for writing this piece. That's it for today from my end ! Hope you enjoyed reading it.
See you on next week - Tuesday. Bye for now👋
Resources | Products | Courses | Sponsorships
More ways I can help you
Download the Hyper-visual Summary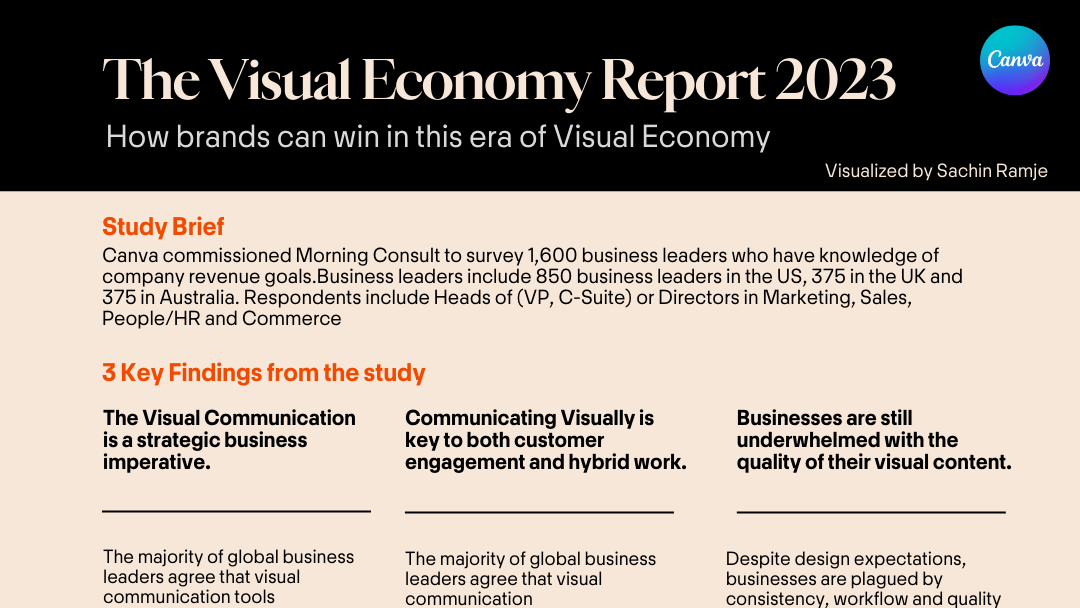 To help organizations better understand the ​drivers and impact of visual communication, ​Canva launches the 46-page "The Visual Economy Report." ​Here is the hyper-visual summary for you to save time.
Missed reading the last issue? Here you go👇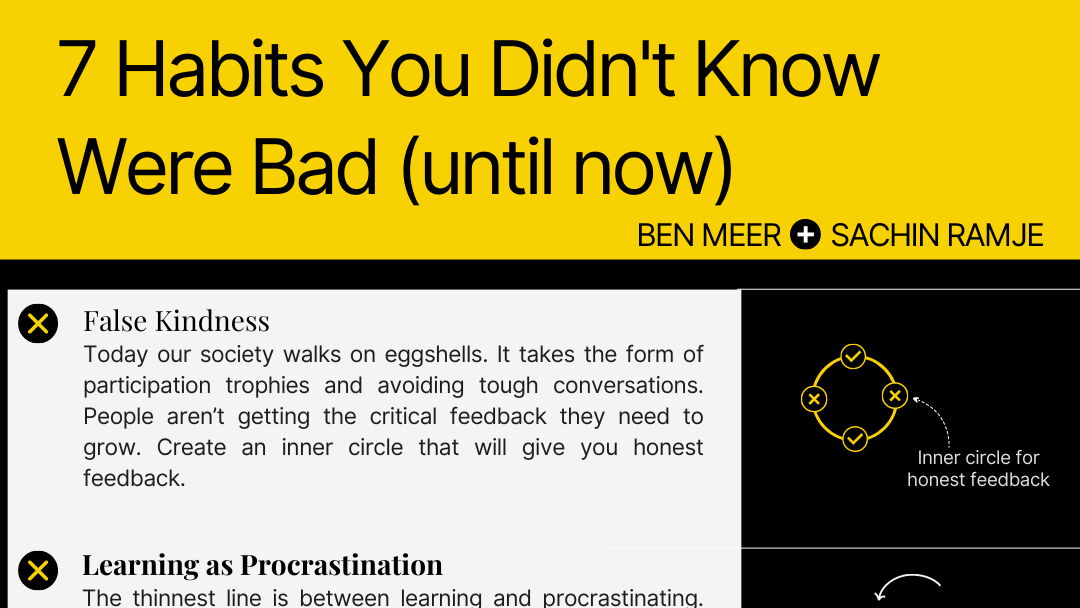 7 habits you didn't know were bad (until now)
Co-creator -> Ben Meer
Thank you so much for your time and attention.
Sachin Ramje
| The HyperVisual Guy
Lastly, Select your newsletter preference
Please choose your preferred frequency option. (Takes less than 30 secs)
Hyper Visuals by Sachin Ramje
Discoverr Global C1007/08 Palm Spring Complex, Malad(W), Mumbai, MH, India-400064

You received this email because you signed up on our website or made purchase from us.
Unsubscribe